Did you know that today (July 7th) is world chocolate day? Here are some interesting chocolate facts to sweeten your day:
It takes approximately 400 cacao beans to make 450g of chocolate.

The word "chocolate" is derived from the Aztec word for the bitter drink the Aztec people used to make from cacao beans, "xocoatl".

White chocolate is not technically real chocolate as it does not contain any cocoa solids, though it does contain cocoa butter also made from cacao beans.

The origin of Nutella began after WW2, when an Italian pastry maker mixed hazelnut into solid chocolate to extend his cocoa amounts, which were in short supply after rationing during the war.

The same component in chocolate that makes it toxic to cats and dogs (theobromine), can also kill humans. However, you'd have to eat close to 10kg of chocolate in one sitting to reach that point!

All chocolate contains a little caffeine. Most have quite a low amount (20 mg per 100g compared to ~75mg in a cup of coffee) but the darker chocolates varieties can have a similar caffeine content to Coke.
Did you also know the chocolate industry is worth approximately $110 billion per year? That's a LOT of chocolate. Once a rarity, chocolate is now incredibly common in modern diets. Unfortunately – as delicious as it is – chocolate is incredibly high in sugar, which as well as other negative health effects can cause a lot of decay (holes!) in your teeth.
This is because the bacteria that are linked with causing decay in the mouth thrive off having simple carbohydrates (sugar) as their main food source. Continuing to eat a lot of sugar increases the numbers of these bacteria in your mouth and allows them to do damage to healthy tooth structure.
Therefore, we recommend you always consume chocolate in moderation, saving it for special treats instead of indulging on a daily basis.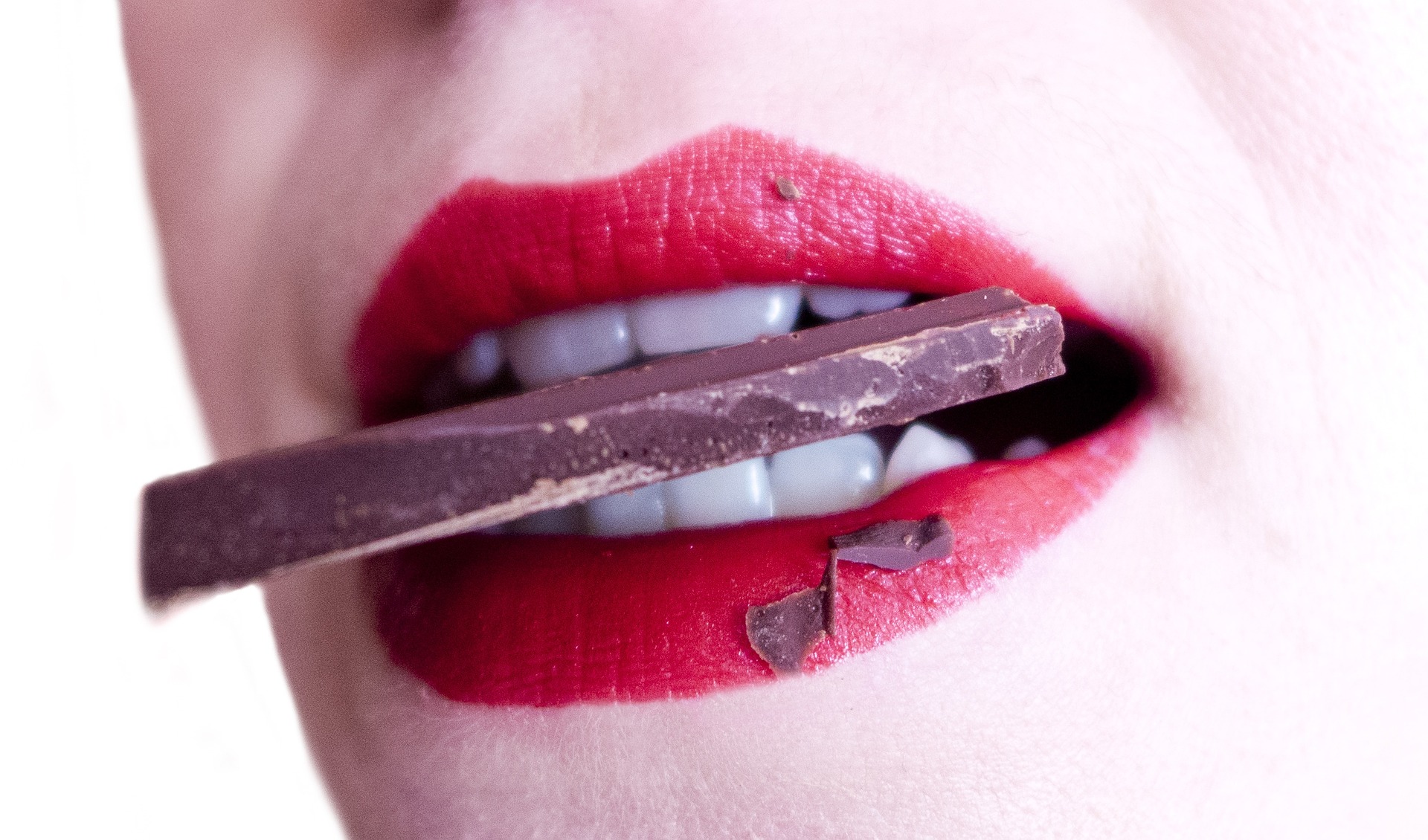 When you do have some – because let's face it we're all human and indulge sometimes – it's always best to try and eat sweet things at meal times rather than snacking at multiple times over the day. Even better is to save consumption to towards the end of the day at home when you can brush your teeth before bed to minimise the damage it may do to your teeth. Rinsing your mouth with plain water after sweets will also help cleanse your teeth a bit; though damage will still be done if you're eating sugar in high amounts.
A lot of dentists have a bit of a "sweet tooth" themselves, and certainly don't completely deprive themselves in the name of good oral health.
The key is being a little strict and a lot more smart about your consumption in order to keep your teeth healthy and strong! Have a happy World Chocolate Day – but don't forget you can always book in to see us if you're concerned about how your diet may have affected your teeth!