If you are unable to find a suitable time listed below, please call us on 9482 4044 and we will endeavour to create an appointment time to suit you.
Please note that we are no longer using the Health Engine online booking system. If you have not previously used our new booking system, you will need to create an account.
If you need help using the online booking system please see the FAQs below or call us for assistance.
Online Booking FAQs
How do I create a New Account?
1. Press "Sign In" at the top right.
2. Scroll down and click "create account."
3. The online booking system will then take you through the remainder of the account creation process.
How do I check which future bookings I have made?
1. Sign into your account.
2. Click on the drop-down tab at the top right and select "future appointments."
3. An appointment which has been confirmed will be indicated under the appointment status.
What do I do if I do not receive a confirmation SMS?
1. If you do not receive a confirmation sms please try booking at a different time or call us on 9482 4044 so that we can confirm which times are available.
2. Appointments that are not confirmed will be displayed as "pending" under the future appointments tab
What is the best way to book children and family members in online?
1. Login to your account.
2. Click the drop-down tab on the top right and select "family Members."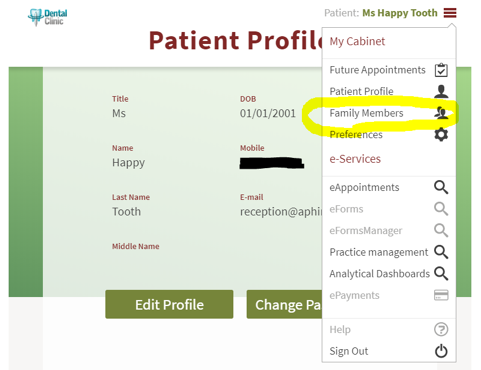 3. Click on "add new member" and complete the patient details section.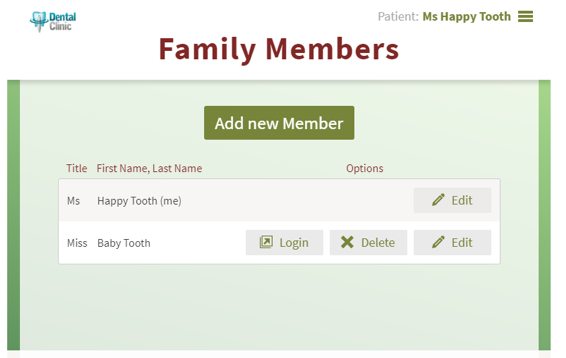 4. Complete the online booking as normal and then choose for whom the booking is intended.