3 Important Questions You Must Ask When Selecting a New Dentist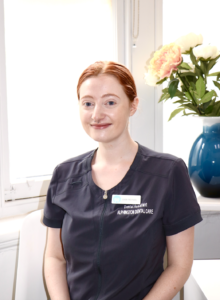 Finding a dentist who meets your specific oral health needs can be a crucial decision that directly impacts your overall well-being. Whether you've recently moved to a new area or you're simply looking for a change, selecting the right dentist requires careful consideration.
After all, your dental health plays a vital role in your overall health, and having a skilled and trustworthy professional by your side is essential.
In this blog post, we will delve into the key questions you should ask when choosing your new dentist. Armed with this knowledge, you'll be able to make an informed decision, ensuring that you find a dental provider who not only offers excellent care but also aligns with your unique requirements and preferences.
From assessing their qualifications to understanding their approach to preventive dentistry, we will cover a wide range of essential considerations to help you navigate through the selection process.
What are your qualifications and can you share your experience?
Asking about a dentist's qualifications and experience in dentistry provides valuable insights into their educational background, training, and overall expertise. Here's an explanation of why this question is important:
Educational background: Inquire about the dentist's dental school education and the institution from which they received their degree. Knowing where they obtained their education can give you an idea of the quality and rigor of their training. Reputable dental schools often have rigorous academic programs and clinical training, ensuring that the dentist has received a solid foundation in oral health care.
Specialized training: Beyond dental school, many dentists pursue additional specialized training or postgraduate programs in specific areas of dentistry. This can include areas such as orthodontics, periodontics, endodontics, oral surgery, or cosmetic dentistry. Inquiring about any specialized training the dentist has undergone can help you determine if they have acquired advanced knowledge and skills in a particular field of dentistry that may be relevant to your dental needs.
Years of experience: While the number of years a dentist has been in practice doesn't necessarily indicate their skill level, it can provide insight into their level of experience and exposure to a wide range of dental cases. Dentists who have been practicing for a significant period often have encountered diverse dental conditions, allowing them to develop expertise and refine their clinical abilities.
What is your approach to dental emergencies and after-hours care?
Dental emergencies can happen unexpectedly, and it's important to know how your prospective dentist handles such situations. Inquire about their availability for urgent dental issues outside of regular office hours and how they handle emergencies. Knowing that you can rely on your dentist for prompt and appropriate care during unexpected situations can provide peace of mind and ensure that you receive timely treatment when needed.
How do you stay updated with the latest advancements in dentistry?
The field of dentistry is continually evolving, with new technologies, techniques, and treatments emerging. It's crucial to choose a dentist who stays current with the latest advancements in dental care. Ask about their commitment to continuing education, participation in professional development courses or conferences, and membership in dental associations. A dentist who stays up-to-date with advancements in the field is more likely to provide you with modern, effective, and comfortable dental treatments.
Final Thoughts
When choosing a new dentist, it's crucial to gather information about their qualifications and experience in dentistry. Understanding their educational background, specialized training, and years of experience provides insight into their level of expertise and ability to deliver quality dental care. Reputable dental schools, postgraduate training, and a significant amount of experience can all contribute to a dentist's proficiency in addressing various dental needs.
Remember, qualifications and experience alone do not guarantee a perfect fit. It's also important to consider other factors such as the dentist's communication style, approach to patient care, and overall compatibility with your preferences and needs. Personal recommendations, online reviews, and even scheduling a consultation can help you assess these aspects.
By combining the knowledge of a dentist's qualifications and experience with your own preferences and comfort level, you can make an informed decision when selecting a new dentist. Prioritizing both expertise and a positive patient-dentist relationship will contribute to a satisfying dental experience and the long-term maintenance of your oral health.